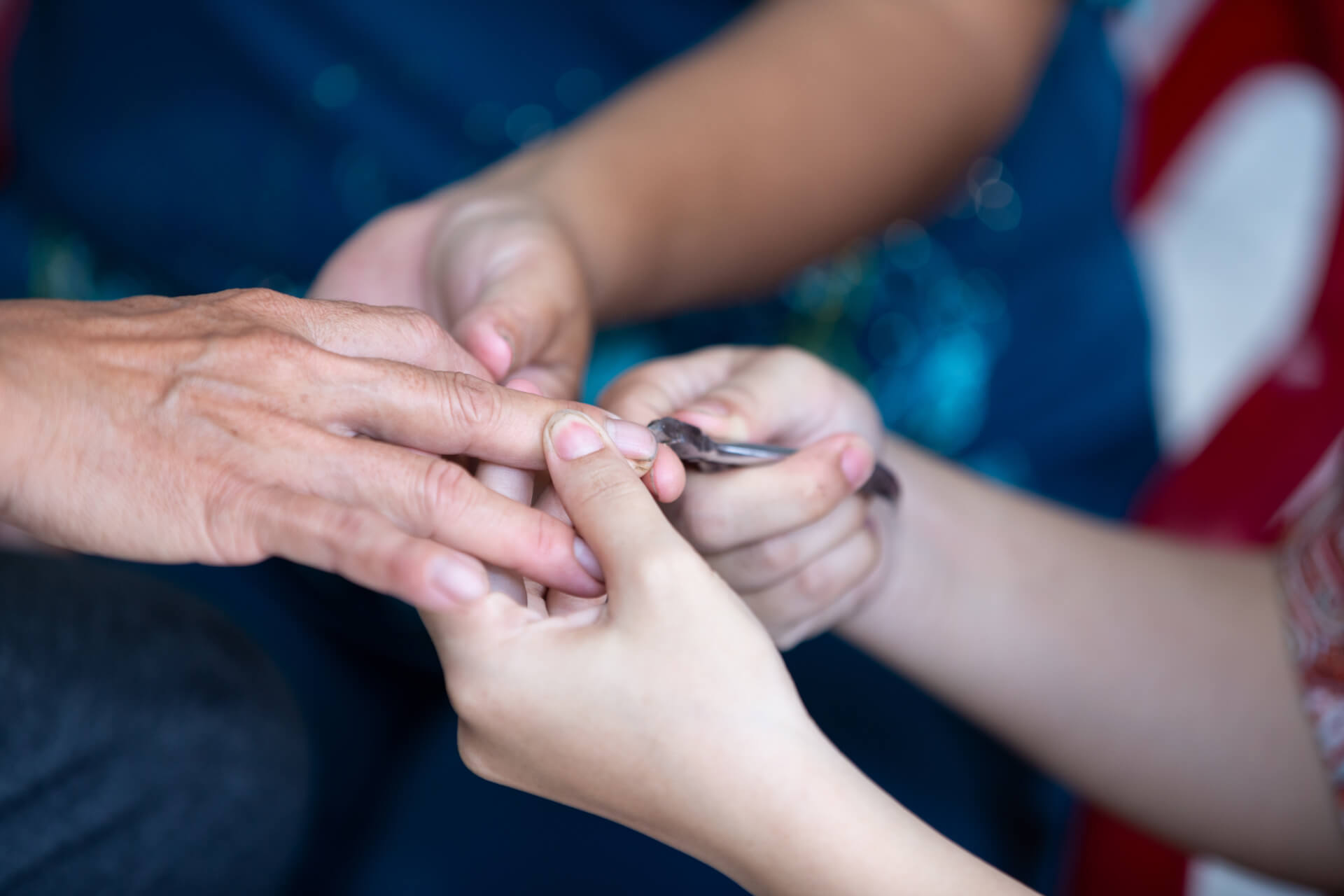 You maneuver your motorcycle along a sun-splashed road, with trees that reach out to touch you. You spot the sign for the salon - Nail and Makeup by Kim Ngân - and park. There is chatter from other clients in the waiting room, a pile of overflowing potted plants in the yard. Finally, it's your moment to relax.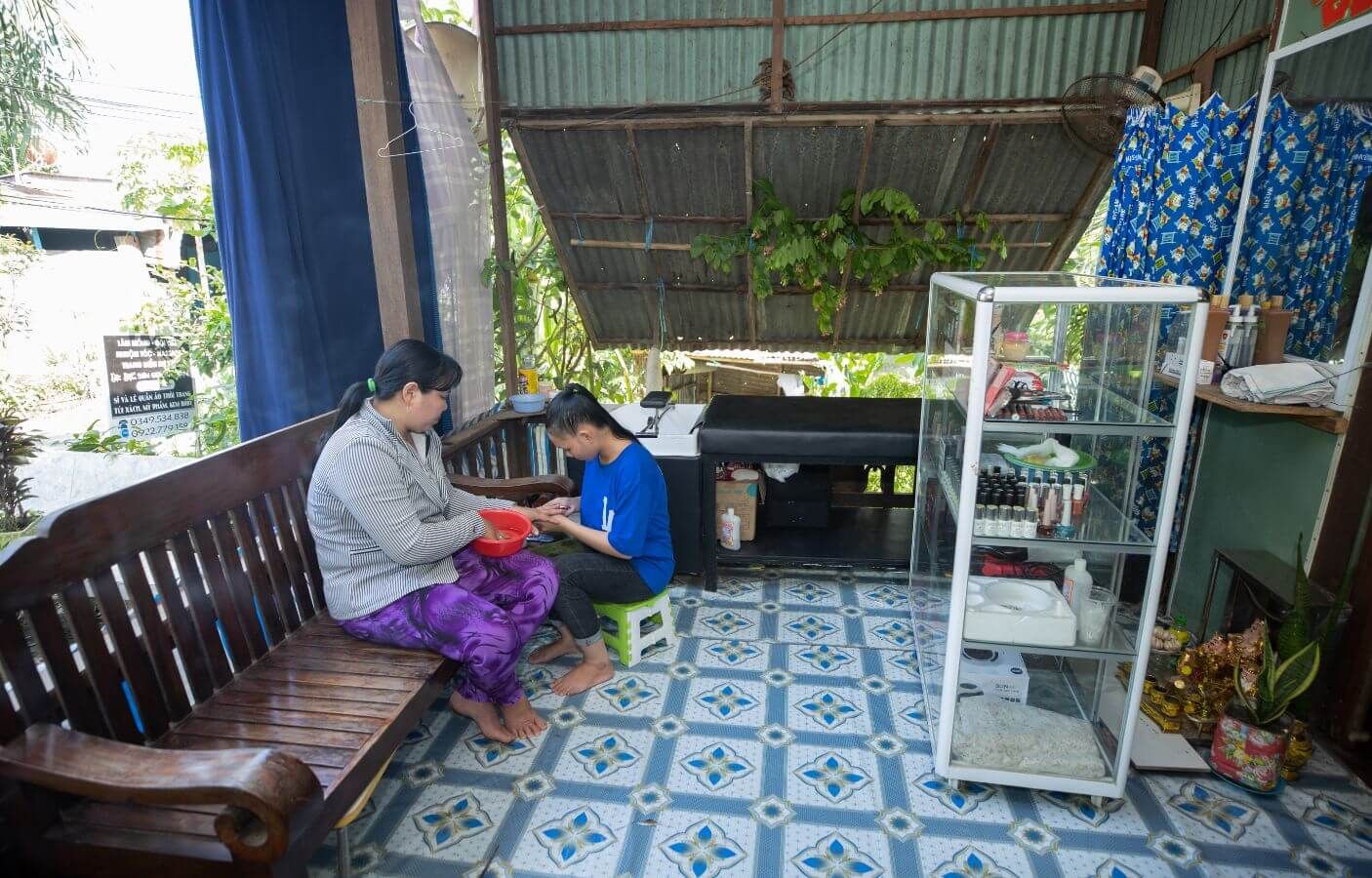 A pulled-back sheet reveals Ngân's home, which doubles as her beauty salon. She greets you and offers you a place to sit and a pot of tea. A corrugated tin roof protects you from the humid heat.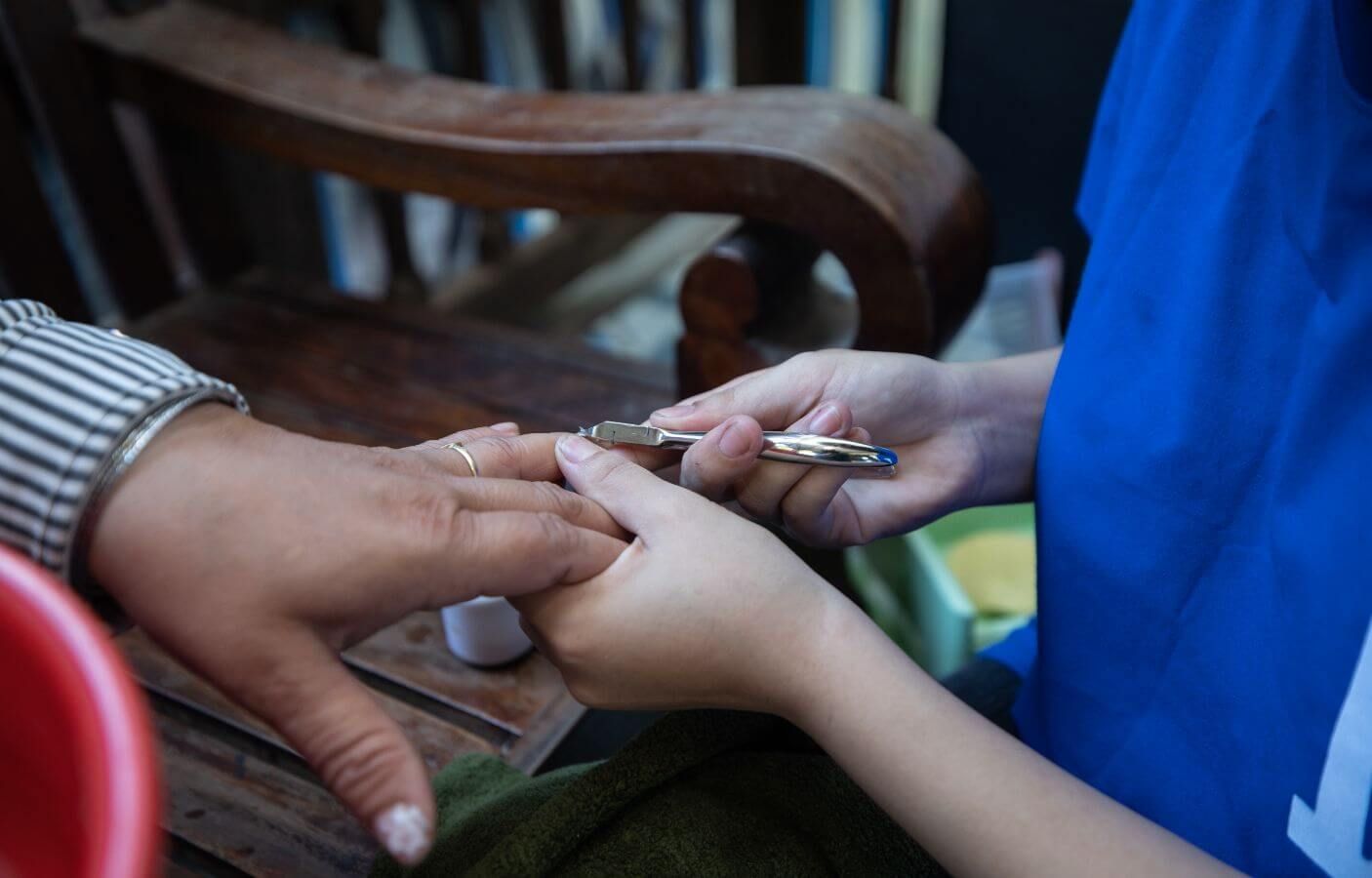 As Ngân expertly shapes your nails, you wonder for a moment how she became so good at this. Then, you get distracted by the shelves lined with nail polish, creams, and makeup brushes, and remember why you're here in the first place.